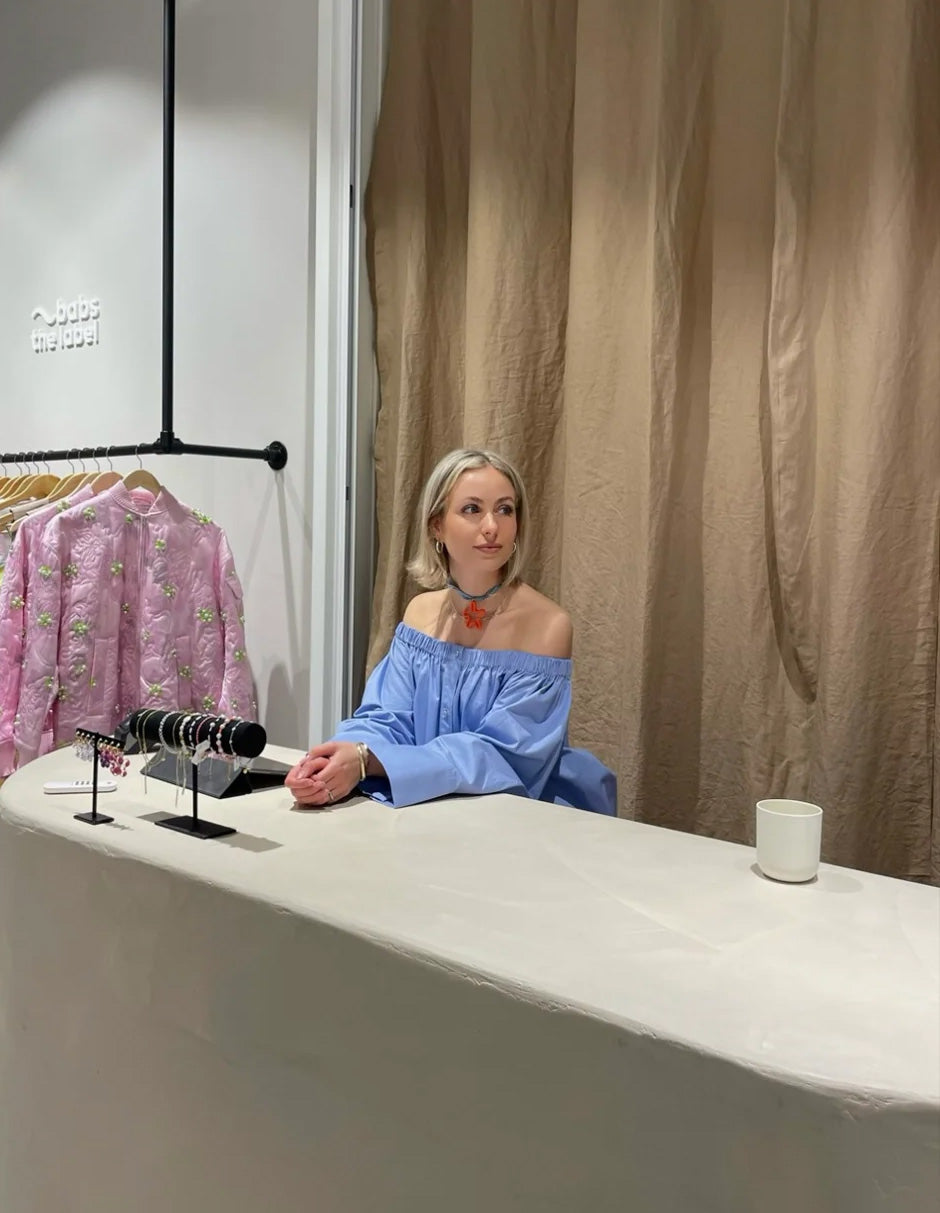 About you
In the beginning of 2020, "Babs The Label" started as an idea. I always had the ambition to start my own business. A 9 to 5 job never really worked for me, and I began to realize this at the age of 27. Working for a boss wasn't necessarily difficult for me, but I was never allowed to think outside the box. Always following the rules of the company, I couldn't express my creativity. Covid-19 turned my whole life upside down. I was certainly not idle that year, but was mostly fantasizing about what I wanted in life. Working as an influencer was going great, but I also wanted to be sure about my future, so I thought, what is actually missing? Eventually, I knew it: launching my own webshop with my favorite Danish brands, of which I do the purchasing myself.
I was already a huge fan of each brand that I sell now. My entire wardrobe was already full of their clothes because I always received clothing from the brands themselves as an influencer. And these specific pieces of clothing, I hardly ever get rid of, because I continue to wear them. I made a proposal to the brands to be able to purchase from them, and fortunately, every brand loved my idea. And so, out of nowhere, I suddenly launched my own webshop.
These Danish brands are always concerned with sustainability and improvement. You can also immediately recognize that this is Danish fashion. You can feel the quality, and it's a real investment in a piece of clothing that you will probably continue to wear for the next few years, just like me.
In the first year that I launched my webshop, I sometimes found it difficult to purchase. I couldn't tell from the statistics whether a customer found a dress too oversized or simply didn't like the color. I found this very difficult, so it seemed like a good idea to open a physical store. This is how I ended up in Voorburg on the Herenstraat, a street with ambiance. I'm convinced that everything had to be this way. I searched for retail properties on Funda Business, and that's how I ended up in the property where I am still located to this day. As a result, I have built up a whole customer base, and I'm happy to hear what people do and don't like. At least I have something to work with.
After a year, the ambitious me was already looking for a next location, The Mall of The Netherlands, in a city further away. The largest shopping center in Europe. I thought I had to be there. 15 million people per year walking past your store and all seeing your name. So we have now opened our second physical store, and I'm so proud! The realization hasn't fully sunk in yet, but what's next? Who knows :)